Touch Yourselfie With Sof P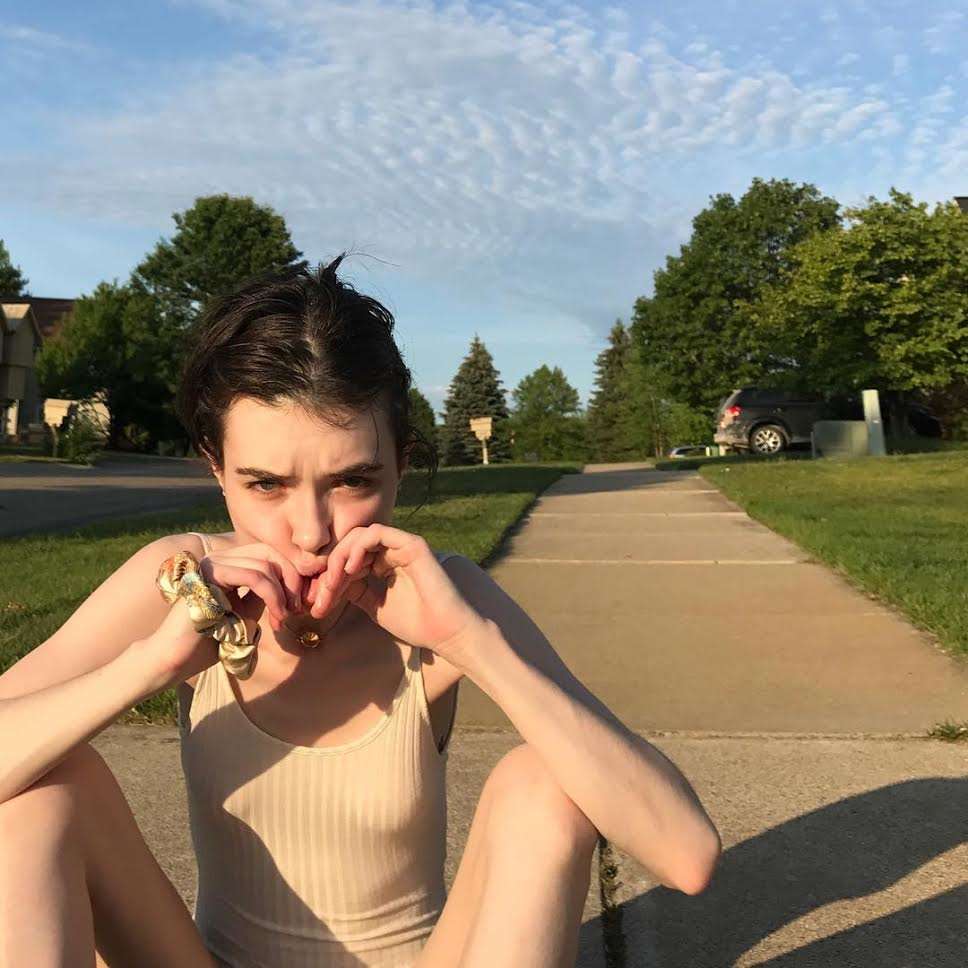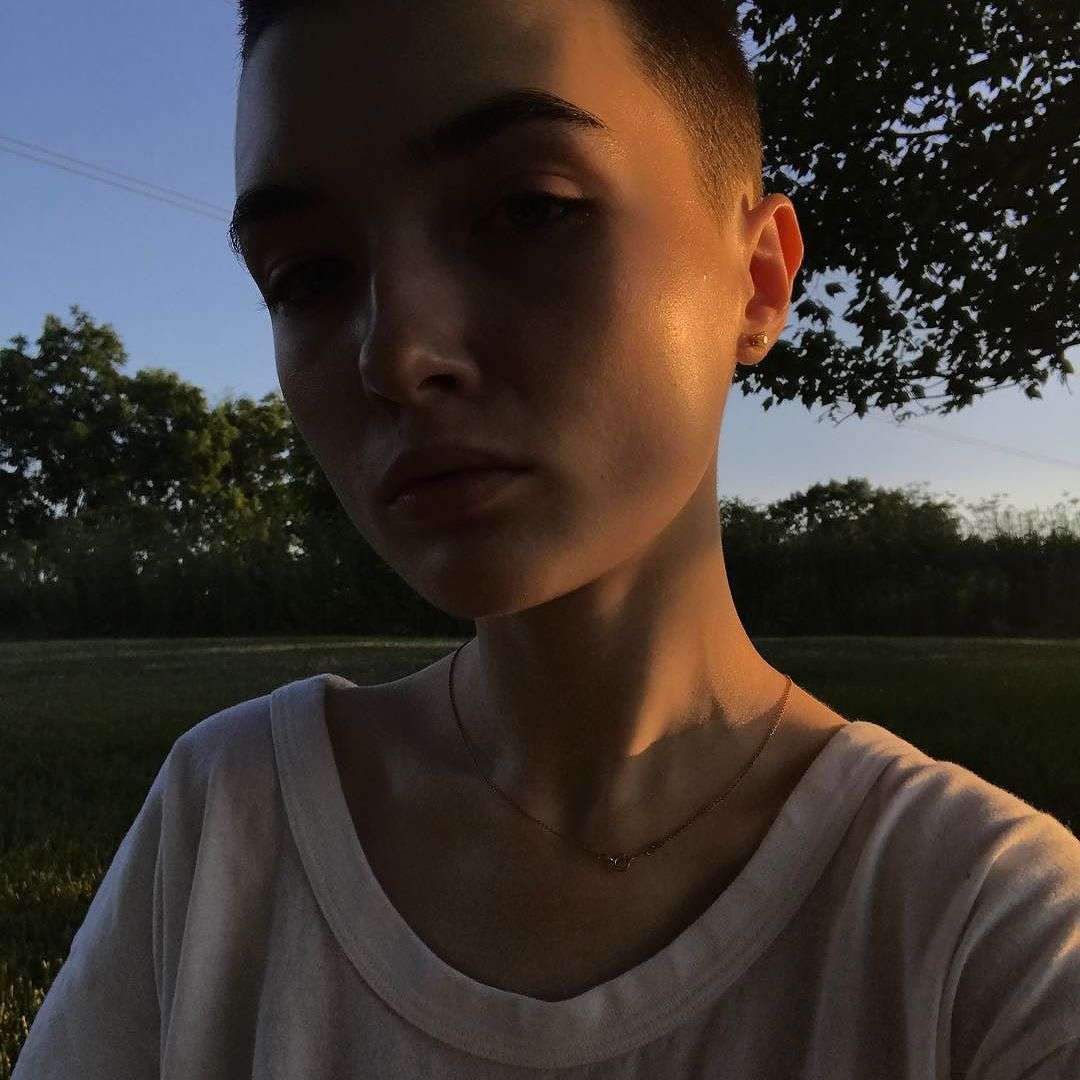 Pluck a clever, peripherally observant and beautiful woman from the world. Literally any part of the world — far or near, rich or rare, physical or internet. A skyward follower count is not a determinant for selection. Ask her a set of questions that invites a discussion of sexuality, sensuality, modern feminism, career and creativity, explored through her very personal lens. Have her send you some selfies. And there you have it: that's Touch Yourselfie, a new Par Femme segment assembled, for you, with pleasure.
Being akin to nails (tough) but also honey (sweet) is a rather great equilibrium for a person.
Sofia
P
is one such person. The chronically ill 19-year old ruminates on her rickety battle with Crohn's disease, the current climate of intersectional feminism and how a beauty routine (and being a Glossier rep) can be therapeutic.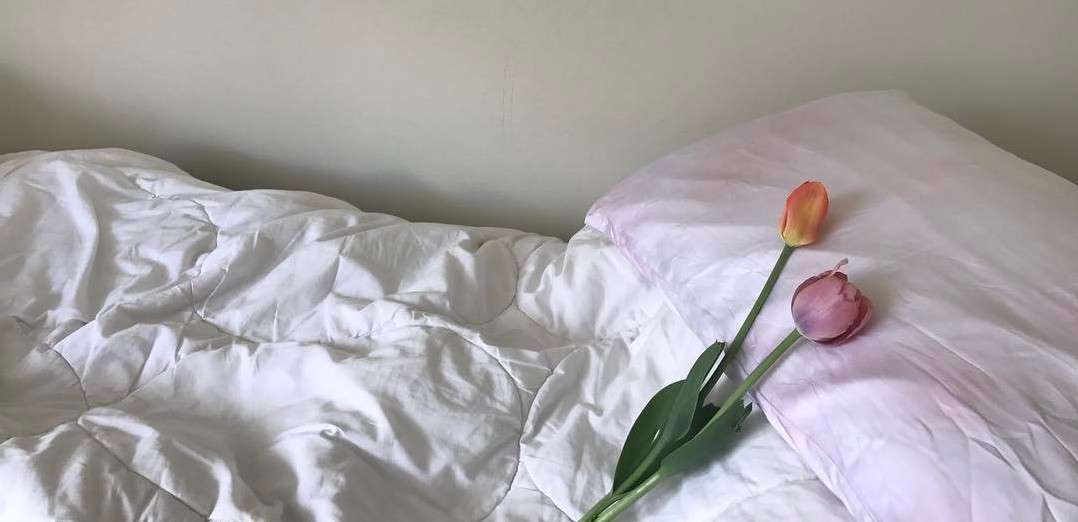 MELISSA KENNY: What are some things, tangible and non-tangible, that you find sexy?


SOFIA P: I think passion for your career is sexy. I find passion about one's daily life very attractive. It means that you have a lot of vision and direction; it means we can converse comfortably, for a very long time. I think if you're passionate about something it's very easy to make connections with people. As for physical traits, I guess eyes, smile… personal style, too! I suppose at broad, seeing someone be themselves, with as little filtration as possible, is very sexy.
Are there any qualities or features about yourself – personality, emotional, physical or otherwise – that you once disliked that you now embrace?


For a long time, I was frightened to do what I wanted/talk how I wanted/dress how I wanted. I told myself that I was a confident person; in many ways, I was. In other ways, I wasn't at all. I guess I can connect it to shaving my head for the first time (which I did last year, and which I did again just this past month). That was a huge revelation for me: that even though, in many ways, my life is already laid out on a table, I can do something in the spur of a moment that can shake everything up.


So, I guess that I used to push away my intuitions about something I might like or might want to do. I listen to my gut now and I do things without agonising over what others might think of them. I really, really like that about myself now.


"I liked The Handmaiden, especially, because even the smallest, tenderest gestures had a whole undertone of sexuality, frustration, intimacy…so much could be put into one glance or touch."


Can you share a tale or anecdote about something you overcame that has left you feeling stronger?


I am chronically ill; I have Crohn's Disease. I was officially diagnosed at 17, right before I turned 18 (now I'm 19). I haven't had a lot of success with my treatments and the various medications I've used haven't really worked to their fullest potential. I've been trying to get a doctor that suited my needs and my personality both. It's super important — you'll be spending a lot of time with them!


Recently, I've been experiencing… I don't really know what to call it. Maybe emotional abuse? It's been with several medical professionals; I was pushed to get some surgeries and procedures that I did not want and was not ready for. I was told that without these treatments, I wouldn't grow up, that I was withering away, that I was in danger of dropping dead. In addition, I was lied to about what other doctors said about my physical condition. In other words… I was really emotionally fucked up by the medical professional, and it had me feeling horribly.


I've never yelled at a doctor, but looking at this person when they were saying these things to me… it was surreal. I was crying and shaking, but even as I was being told these things, I knew they were not true, and that this was not okay. I walked out of the door knowing that I would not be back.


I shaved my head that evening. I think it represents a new beginning for me. No matter what, my medical professionals need to respect my decisions and my choices. I like to compare it to the "my body, my choice" chant. Chronic illness is similar to reproductive rights in that way. It's MY body, I AM the one getting the procedures that you want, so in the end, it affects ME and only me. I won't be back there.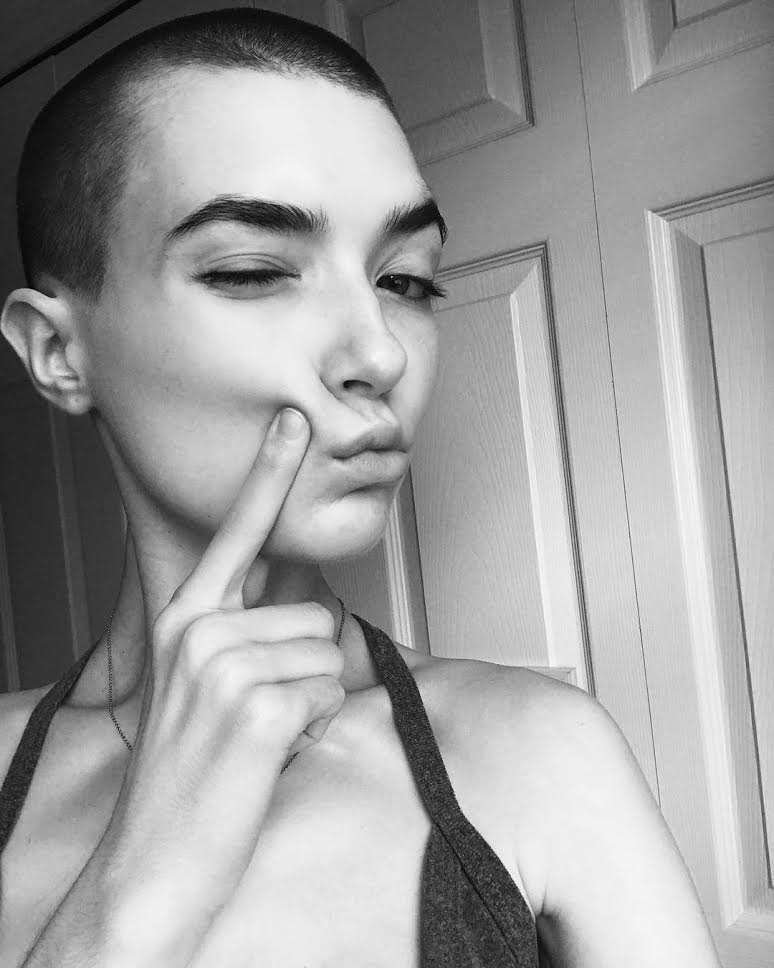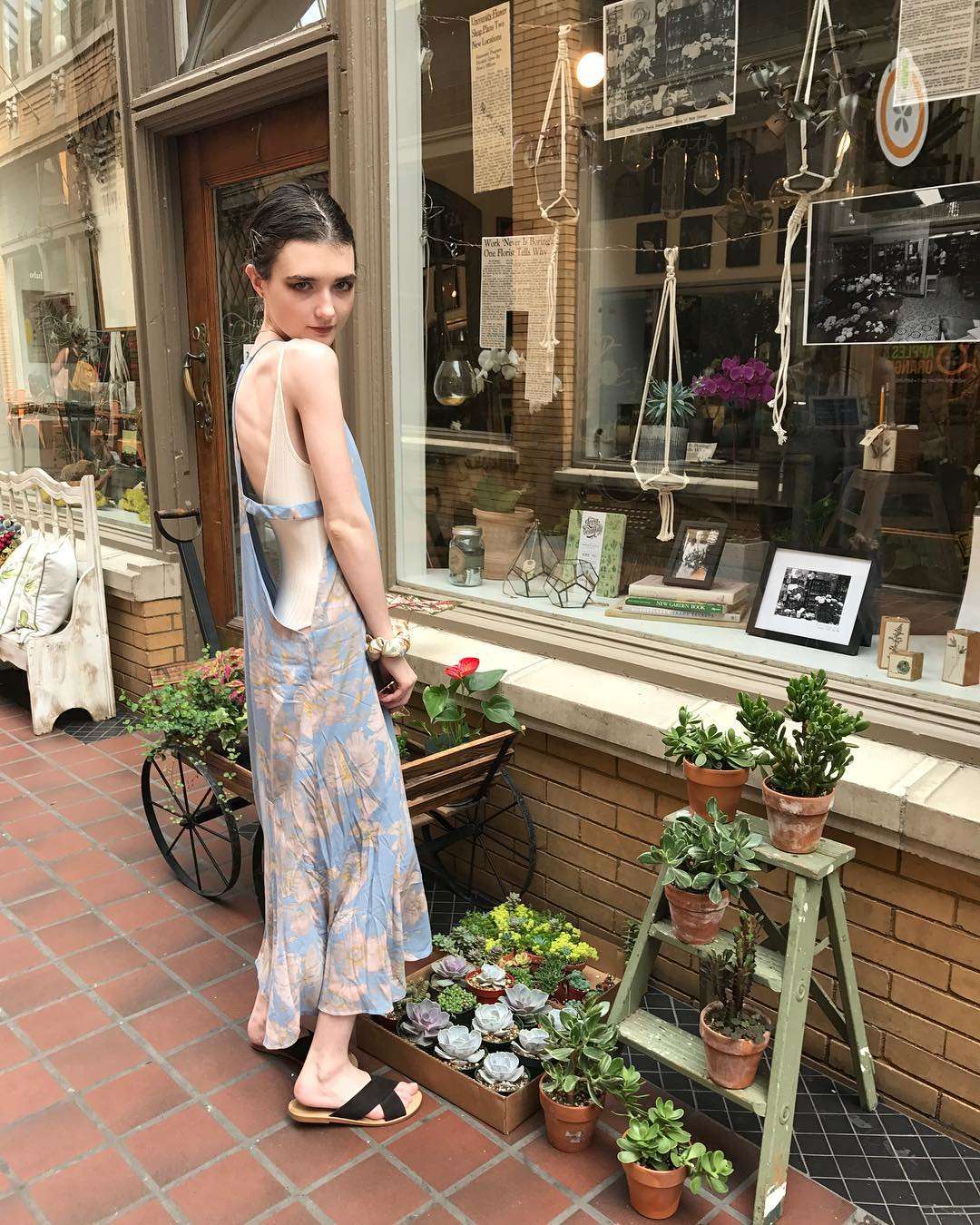 What's your mum like? How has she informed the person you are?


My mother is probably the most incredible person I know. We have very similar temperaments and mannerisms; sometimes this can lead to a bit of clashing. We'll have fights, of course, but in the end I owe my confidence and sense of self-worth to my mama. She's been incredibly supportive of me in every way possible — about my sexuality, about the choices I make regarding my illness, about the friends I choose to keep (and lose). She's a big rock for me; I can talk to her about almost anything. I can't really say that about many other people in my life.


What are your approaches to self-care and why is it important?


A big form of self-care for me is skincare. This started out when I began reading websites like Into the Gloss. I enjoyed reading about other people's experiences, I enjoyed looking at aesthetically pleasing photographs. Also: packaging! There's something very satisfying about holding a little tube of toothpaste, or a jar of moisturiser. So there was definitely an aesthetic aspect to skincare. In the end, however, it comes down to it being a huge form of release for me. I have a lot of anxiety and have difficulty going to sleep. Having an established routine each morning and evening gives structure to even the most hectic of days — it's especially amazing in the evening. I like using a jade roller on my face for a little massage, almost. It's extremely soothing. Products with calming fragrances and a gentle texture are also very soothing. It's like aromatherapy & massage combined for me. I fucking love skin care! I probably spend too much money on it, but it's been an amazing way for me to unwind my stress after a day and a way for me to ground myself each morning.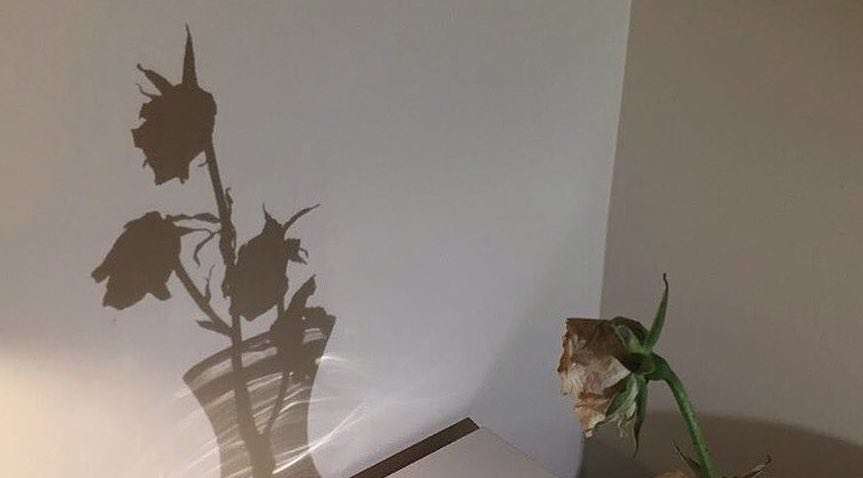 Could you please describe your favourite sensual scene from a movie or book?
I find most movies and books super corny in terms of sensuality. I came out around 18 and remember watching Blue is the Warmest Colour around then. That was definitely ground-breaking for me.


Personally, heterosexual sensual scenes in books or movies don't really do much for me. I don't really label my sexuality because I have agonised over labels for too long and have come to no conclusions about it! However I think films depicting WLW [women who love women] are extraordinarily important, and to me, they feel more intimate; more special than on-screen heterosexual relationships. I liked The Handmaiden too, especially, because even the smallest, tenderest gestures had a whole undertone of sexuality, frustration, intimacy…so much could be put into one glance or touch. That was really amazing for me and I think it speaks volumes about the ways WLW behave towards one another before they are 100% sure that "oh, you like girls too!" you know?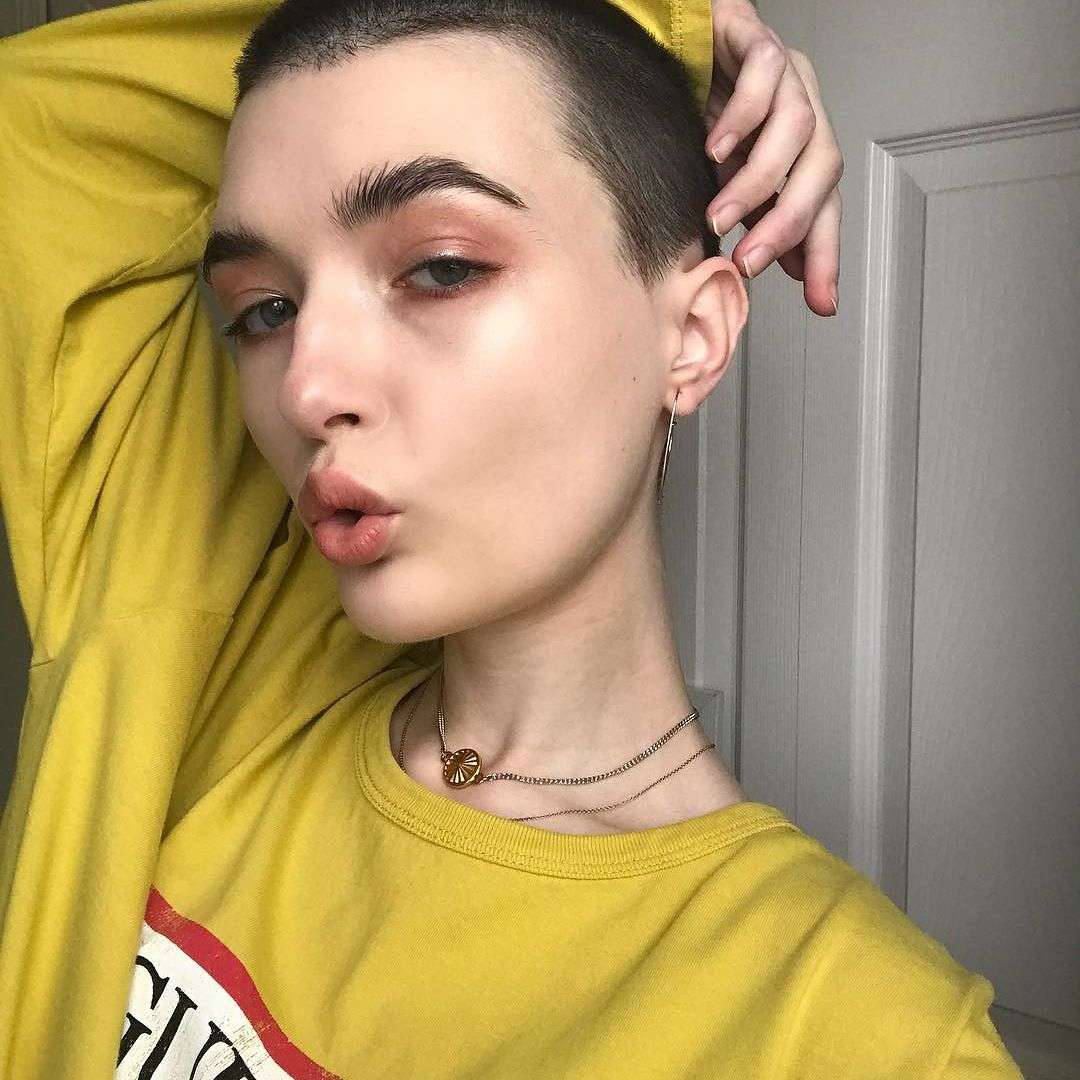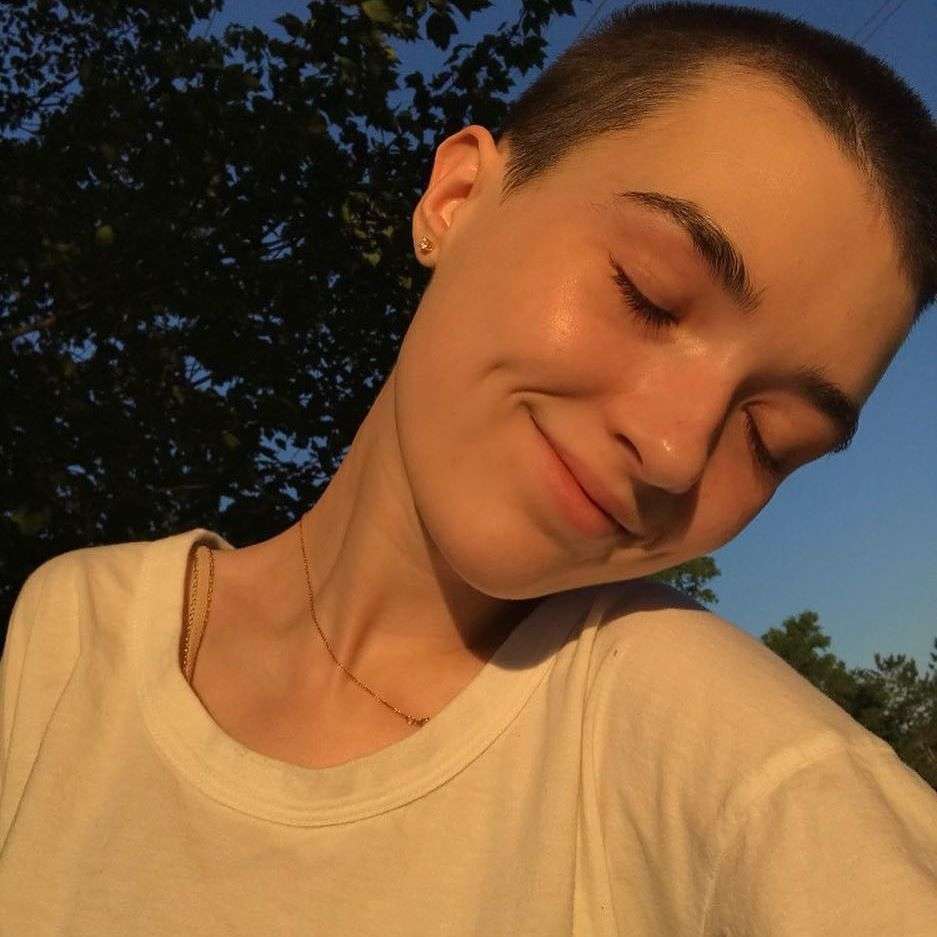 What is interesting or exciting about the current wave of feminism, largely fuelled by the internet, here in 2017?
I think that the internet has come a long way but it has an even longer way to go. Issues are developing so quickly. Intersectional feminism is so important! I try to contribute by sharing my experiences as a chronically ill young woman. There's a lot of discrimination, both in the actual medical field and in the broader world towards disabled/ill women. There are also a lot of misconceptions. Thanks to being online and sharing my experiences through my own site and through my social media channels, I've been able to make some truly amazing friends that I otherwise never would have made. We've been able to share our frustration about experiences we've had as chronically ill women; we've been able to spread messages even further thanks to getting more people involved. I think that's amazing and it's something I'm very, very excited and passionate about — I hope to truly make some waves with some of my friends about the issues I and so many other chronically ill young women face.


I also think it's a great thing that people are slowly learning the importance of simply listening. Yes, I am chronically ill/disabled, and I am a woman, so I face some oppression. But I am a white woman, so the kind of oppression I face is very different than that of a trans person or a person of colour — or a trans person of colour. It's extremely important that I recognise my privilege. It's something I continue to work on, and I always try to keep my ears open before I start responding.


Societal issues are ever-developing so I always will have more to learn. But I'm truly thankful to the online community for raising awareness about things I would otherwise be completely oblivious to. It's one thing to say that women of colour/trans women face bigger blocks/discrimination than white women or cisgender women — it's another thing to actually listen to these communities talk, help out in whatever way you can, and continue to listen. It is so important to listen.