Par Femme Book Club: Jerico Mandybur's Hot 5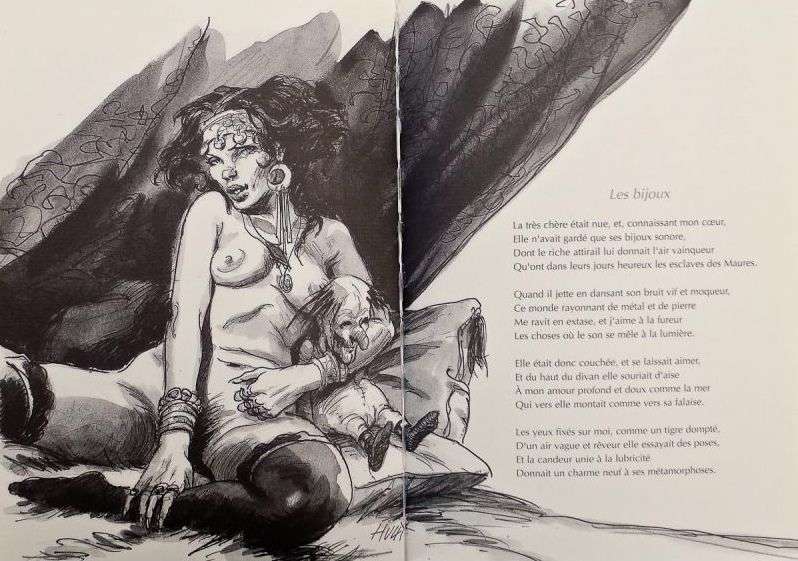 Long-time Par Femme friend
Jerico Mandybur
is very involved in the disciplines of reading and writing. As the LA-based Editorial Director of
Girlboss
(with previous thrones held at
Mashable
and
Oyster
) Jerico in the business of words and ideas. And so this week, she kindly flung open her
library
door for Par Femme Book Club #3. As we gazed upon her assemblage of knowledge — shining, shimmering, splendid — we tasked her to select only five of her favourite sensual reads. Welcome to Jerico's erotic city:
Henry and June: From a Journal of Love. The Unexpurgated Diary (1931-1932) by Anais Nïn (1989)
Collected sections from the diary of the brilliant and ~sexy~ Anais Nïn, concerning her love affair with both author Henry Miller and his wife, June Miller. Obsessed with filling her life with as much passion and drama as possible, Nin pushes her relationship with the couple, and her own husband to the limit, in search for the most torrential forms of love.
"Does June go to Henry when she wants him? Does she mount him? Does she wait for him? He guides my inexperienced hands. It is like a forest fire, to be with him. New places of my body are aroused and burnt. He is incendiary. I leave him in an unquenchable fever."
"He guides my inexperienced hands.
It is like a forest fire, to be with him."
Giovanni's Room by James Baldwin (1956)
Released at a sexually repressive, racially oppressive time in American history, Giovanni's Room paints a portrait of sexuality, centering around an engaged American man called David and his Italian lover, Giovanni. But one of the most stirring passages is David recount of his first gay sexual experience with a guy called Joey:
"To remember it so clearly, so painfully tonight tells me that I have never for an instant truly forgotten it. I feel in myself now a faint, a dreadful stirring of what so overwhelmingly stirred in me then, great thirsty heat, and trembling, and tenderness so painful I thought my heart would burst. But out of this astounding, intolerable pain came joy; we gave each other joy that night."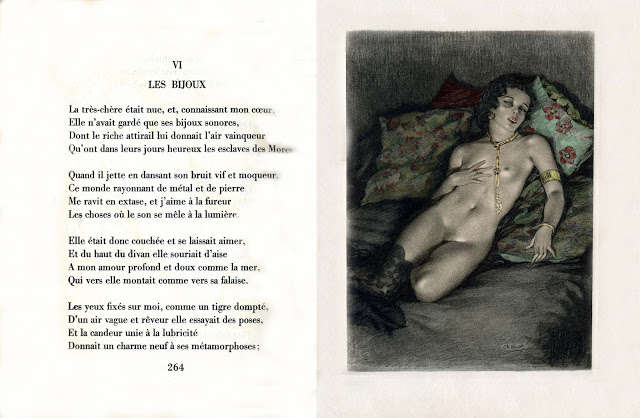 Fleurs du Mal by Charles Baudelaire (1857)
Is there any greater turn-on than having your poet compare you to a vampire and calling your bed a torturous abyss? Baudelaire's most famous and decadent collection of poetry isn't all sex scenes, but when it is, it really is. For example, the banned poem "Lethe" which was apparently written for his "mistress of mistresses," Jeanne Duvall a.k.a the "Black Venus."
"I shall suck, to drown my rancour,
Nepenthe and the good hemlock
From the charming tips of those pointed breasts
That have never guarded a heart."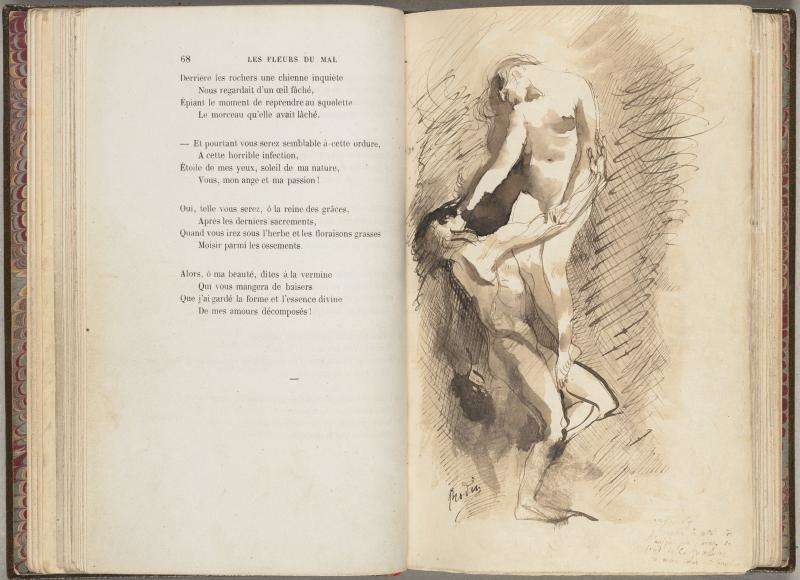 I'm Very Into You: Correspondence 1995-1996 by Kathy Acker and McKenzie Wark (2015)
A collection of emails between feminist, queer punk author Kathy Acker and Australian media theorist Ken Wark. After what seems like a profound, confusing and pretty hot fling, the pair exchange several-times-daily emails for a very intense two weeks.
"...The shared intimacies of the body, mind and spirit: it's such a fleeting thing, so singular. I think we're both probably pretty solitary in our own ways, but for a slice out of time we were singular together. There are no words. I just want to say there are no words. I'm glad you came; and I'm glad you came. Thinking about you sleeping on a plane with those knockout herbal sleep-bombs of yours. Bear with me. I'll have something to say for myself sometime soon."
"She smells of the sea. She smells of rockpools when I was a child.
She keeps a starfish in there. I crouch down to taste the salt, to run my fingers around the rim. She opens and shuts like a sea anemone.
She's refilled each day with fresh tides of longing."
Written On The Body by Jeanette Winterson (1992)


The story of a seductive affair between a genderless, nameless narrator and a married woman called Louise. In the first sentence, the theme is set out: What is the measure of love loss? One review of the book said Winterson wrote about Louise "in a language drunk on its own richness, unable to distinguish between the sublime and mere showing off." Her descriptions blur the line between reality and amorous, longing-induced magic.