Getting caught with a vibrator: one girl's buzzzzzworthy tale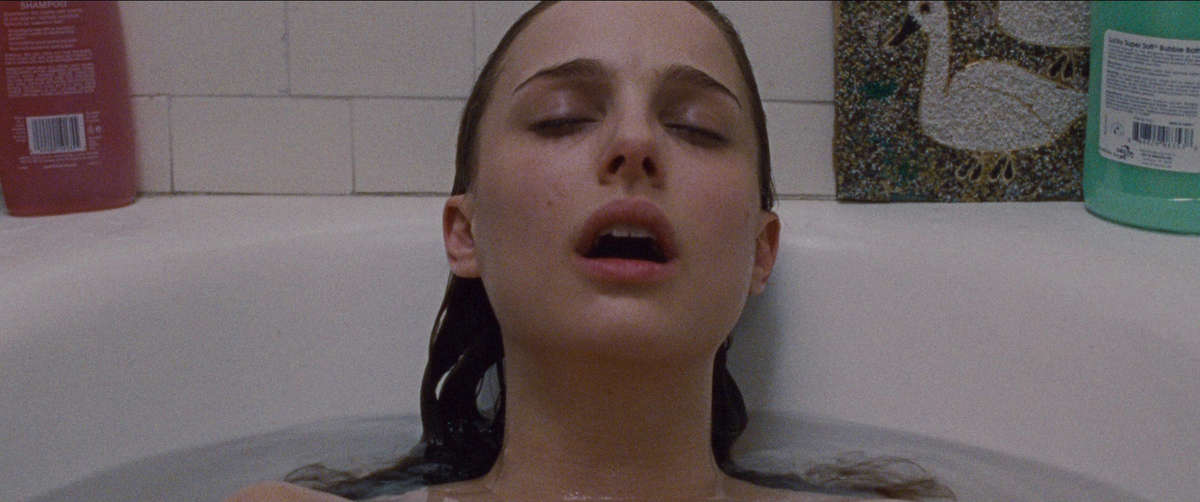 My grandpa has flawless taste in wall furnishings. Mounted
singing fish
, old plates, and my personal favourite — a plaque that reads, "Fish and visitors stink after three days." Using my grandpa to open a story on share-house masturbation is weird, I know. But, in the aftermath of recently being caught with my hands down my pants, and the prolonged nature of my unwelcome visitor's stay after opening the door to this one-woman show, that stupid plaque was all I could think of.
My fear of being sprung predates share-house living. As a teen, my mother's blatant disregard for personal space and privacy, and proclivity for bursting into rooms at any hour meant that any bean-flicking was reserved for the dark, late-night hours, when I was positive the snores drifting down the hallways were those of both mum and dad.
In no way did The Fear hinder my journey towards solo sexual enlightenment, and for many years I opted to use my own God-given tools to get there. Aside from a prodigious, pink device with an incredibly bulbous head that I trialled once in my youth — much too intimidating for a novice — I'm relatively new to the whole vibrator scene. After a lengthy hiatus, I recently expanded my toy arsenal to include the
Perlesque Rhea small bullet
, and like all trends that I jump on late, I made sure to compensate for lost time by really giving myself over to the cause. I used my new vibrator alone and in company, at night, before work, anytime a show buffered, whenever my mind drifted from the task at hand (often). I became a goddamn expert in the field of good vibrations. Given the fervent frequency with which I dabbled, it's little wonder that one day I wound up with an accidental audience...
The sun barely had a chance to rest its fiery head, and I was doona-deep, researching the endless benefits of a vibrator with multiple settings. I summoned some medium-brow aural stimuli, played on low volume. My first mistake was not locking the door. The second, forgetting the benefits of earphones in shared quarters. And the third, assuming people don't just burst into rooms at any hour, for whatever reason, like they used to. A fool's errand. There I was burning through the different settings like a forest ablaze, completely unwitting to the shooketh events that were about to unfold. My housemate's style of entering a room is not unlike Kramer's from Seinfeld. And as my bedroom door flung open, bolts rattling in their hinges, my mind embarked on the same frenetic journey it goes on every time I'm faced with medium-to-high-impact stress: straight denial, blankness, blind panic, ill-formed solutions, repeat.

"Maybe he thinks I'm just watching TV!" one of the more docile corners of my mind initially piped up. "Why TF is he still standing there?" considered a more logical voice when it became apparent he wasn't planning a swift exit (as is the M.O. of any person not wanting an invitation to the party). When called upon, my panicked fingers were ill-equipped to turn the vibrator off, and so a gentle hum provided the backdrop for my panicked thoughts. I mentally thanked myself for concealing the nether regions of my naked flesh vessel before conducting the evening's ~research~.

"Do you have my car key?" he asked, while I fought with both hands to simultaneously and discreetly close my laptop and shut my buzzing friend down. Once successful (hours later, it felt), I leaned over to my bedside table and fished around for the offending bit of metal, watching with increasing mortification as he began to casually walk further into my masturbation den. He reached down, clasped the key in his hand, and finally began the slow retreat out of my room, but not before copping a glance at my semi-exposed derriere (!) I shooed him out of the room with my tiny, terrified eyes.

I wasn't 100% sure how to navigate next steps. Our very sibling-esque, strange and hard-to-categorise friendship has been nine years in the making, so I knew it was going to be odd but okay. Moments later, he followed up with a near-redeeming lol on FB:

"I didn't realise you had a DJ set on tonight."

I panic laughed, vowed to always lock my door, watched an episode of Broad City to calm the nerves, and got straight back to business.

My grandpa's flawless taste in wall hangings should serve as a lesson to us all. Fish and visitors reach their use-by-date three days in, but what is the savoury amount of time to stick around should you catch your housemate slappin' da bass? I'd hesitate a three second maximum rule before you politely GTFO.